Our Classes:
Infants
Ages 2 and 3

Age 4 and PreK
Before- and After-School Care
Transportation provided for:

Portlock Elementary
BM Williams Elementary
Carver G. Elementary
Early Discoveries at Carver G. Elementary
Sample Class Schedule:
(This is only a general guideline of your child's daily activities. Our schedule may vary due to infants in care, children's wishes, special activity days, school schedules, etc.)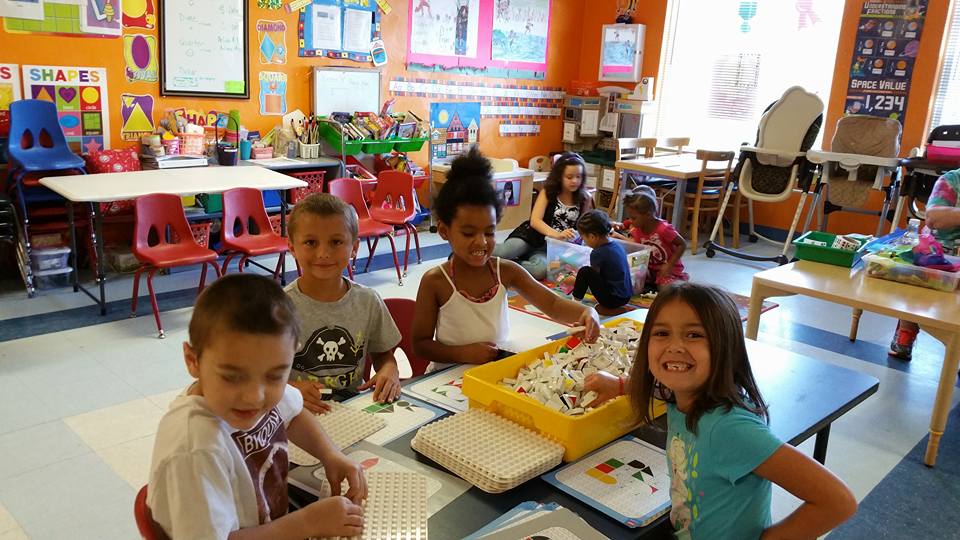 6:00 a.m. - 10:00 a.m. 
ARRIVAL TIME / FREE PLAY TIME
Children may select toys, books, puzzles and more from the cupboards on their own. They may watch children's programming on television if they wish, or use interactive learning center.
6 - 9 a.m.
ARRIVAL TIME
7:30 - 9 a.m.
BREAKFAST TIME


9 - 11 a.m.
GROUP ACTIVITIES, PRESCHOOL CURRICULUM or OUTSIDE PLAY
Weather permitting.

11 - 11:30 a.m.
WASH UP
for lunch, watch PBS or educational videos while lunch is prepared
11:30 p.m. - Noon
LUNCH TIME
Noon - 12:30 p.m.
STORY TIME
Clean up from lunch
12:30 - 2:30 p.m.
QUIET TIME/NAP TIME
The children do not have to sleep, but they do have to lie down or play quietly on their mat so as not to disturb the other children.
2:30 - 3:30 p.m.
SENSORY & MEMORY GAMES

3:30 p.m. - 4 p.m.
SNACK TIME
4 p.m. - 6 p.m.
OUTSIDE TIME/FREE PLAY/PICKUP